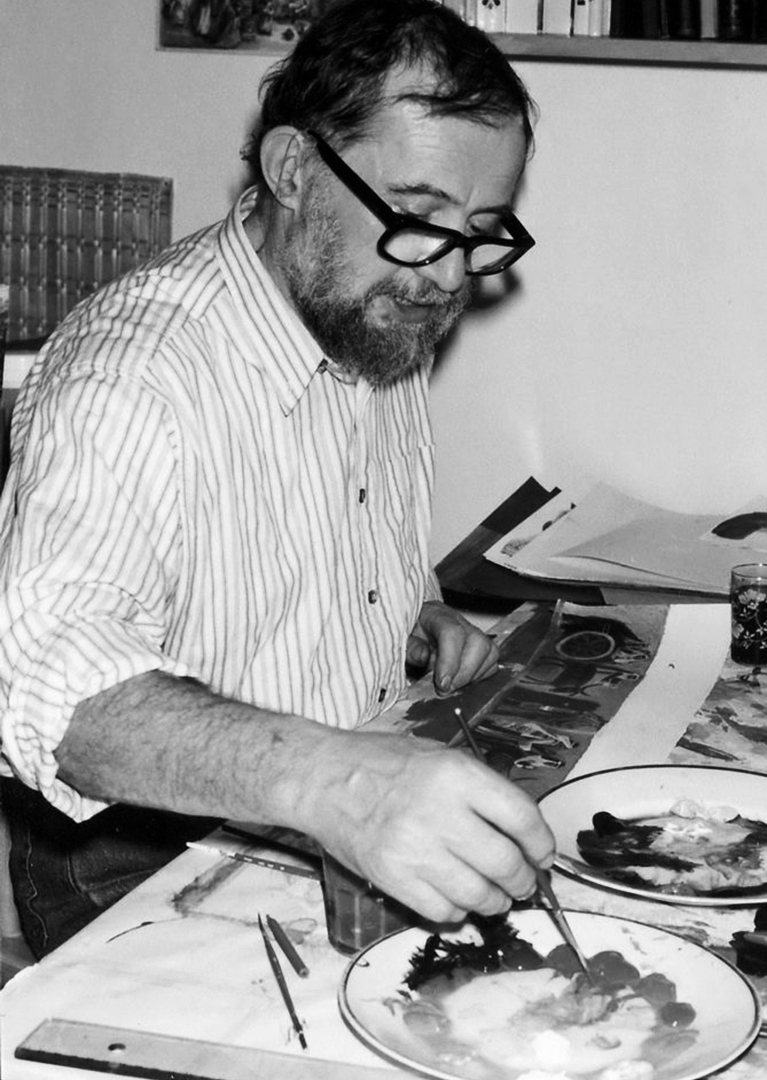 Štěpán Zavřel (1932–1999)
Štěpán Zavřel'was born in Prague. He spent his childhood and youth in Czechoslovakia, where he studied at the Cinematography Department and dealt with animation.
In 1959, Zavřel left Czechoslovakia. After a dramatic escape, he ended up in a refugee camp in Trieste, later travelling to Rome to study painting at the Academy of Fine Arts (Accademia di Belle Arti di Roma). Soon he moved to Germany, where he continued his studies at the Kunstakademie in Munich at the Department of Scenography and Costume Design. From 1965 to 1968 he lived in London, where he directed animated films at the Richard Williams Studio.
Štěpán Zavřel traveled across Europe, finally settling in Rugolo (Sàrmede) in 1968, a small village in the Veneto region of Italy. He bought an abandoned house, which over time became the center of artistic life for many artists from Europe and beyond. Today, this little village near Treviso is a true fairy-tale land. Štěpán Zavřel, together with artists from different countries, decorated many buildings, including public ones, with frescoes. About 80 works by Zavřel can be seen in a special permanent exhibition in a local museum dedicated to the artist.
Zavřel has presented his work in many museums and galleries around the world, including Norway, Switzerland, South Africa, the United States, Central America and Spain. In 1982, the Metropolitan Museum of Art in New York presented his works at the exhibition "Venice of Tomorrow".
In 1983 he initiated the "International Exhibition of Children's Book Illustrations", which is now known as "Le Immagini della Fantasia". In 1988, he founded the International School of Illustration, which is still active today. Its lecturers are famous authors of children's literature, including the Polish illustrators Joanna Concejo and Józef Wilkoń.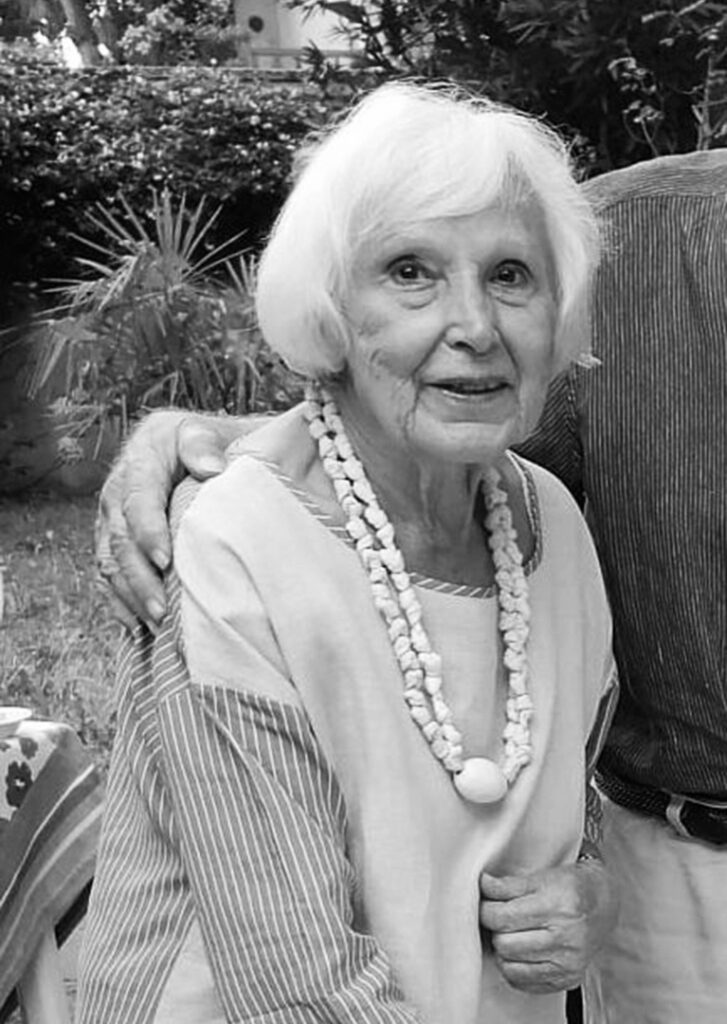 Mafra Gagliardi (ur. 1935)
was born in Motta di Livenza, a city in the northeast of Veneto. She lived there until the age of eighteen, and then she moved to Padua, where she studied at the university.
She worked as a teacher, theater animator, and university researcher. However, the definition with which she best identifies is "child culture researcher": she is fascinated by the world of childhood. Children amaze her with the richness of their inner world, which is often underestimated or even ignored by adults. Perhaps this is why Mafra writes for children – to establish a relationship with them and to rediscover universal truths. She creates to share a view of the world that is open to primal emotions and intense perception. She is also aware that the author-reader relationship is mutual: children who listen to her stories develop their own imagination and emotions.
Mafra found the same kind of free fantasy in Štěpán Zavřel. Her sister met him while visiting the Uffizi, and a friendship was born from this chance meeting. One evening, they were sitting in an old brewery in the historic city center and talking about their projects. They both dreamed of creating a book for children. However, it was to be a project different from those available on the market, a book – as Štěpán used to say – "made of art". The inspiration for its creation was supposed to be a painting of a great artist. And thus the "Magic Fish" was born, inspired by Paul Klee's "Goldfish", with Mafra writing the text and Štěpán illustrating. This illustrated book was published in 1966 by Annette Betz of Munich and reprinted in 2010 by Bohem Press in Italy.